PADI IDC (Instructor Course)
If you like people, have a passion for scuba diving and want an extraordinary life: become a PADI Instructor. Teaching scuba diving, allows you to share your love of the aquatic world with others. During which you are doing what you enjoy most: being in, around and under water. PADI Open Water Scuba Instructors and PADI Assistant Instructors are the most sought-after dive professionals around the world. Dive centers prefer them, because they've completed the program that sets the standard for training dive professionals with PADI.
You earn a PADI Instructor rating through hard work and commitment. But you're rewarded with a job that lets you share incredible underwater adventures with others. Furthermore you are transforming students lives for the better and enriching yours.
Are you ready to join the ranks of the dedicated professionals, who teach the world's most progressive and popular scuba diver education programs? Then Go PROSM with Lisa during the Instructor Development Course on Koh Lanta, Thailand.
How is the PADI instructor development course build up ?
The Instructor Development Course (IDC) is made up of two parts. The first part is the Assistant Instructor (AI) course. The second part is the Open Water Scuba Instructor (OWSI) program. Most dive professionals complete the entire IDC and go on to attend an Instructor Examination (IE), which is the final step to earn a PADI Instructor certification.
Successfully completing just the AI course results in a PADI Assistant Instructor qualification. When an AI is ready to progress, attending an OWSI program allows entry into an IE to earn a full PADI Instructor rating.
Crossing over from another dive agency ?
In addition dive professionals, who hold an instructor rating with another diver training organization, may be eligible to enroll directly in the OWSI program. This recognizes prior instructor training and provides a path to become a PADI Instructor.
What do you need before you can start ?
A PADI Divemaster, who has been a certified diver for six months may enroll in the PADI Instructor Development Course. You also need:
Lastly you will need to be an Emergency First Response Instructor, but you can earn this rating during your instructor training on Koh Lanta.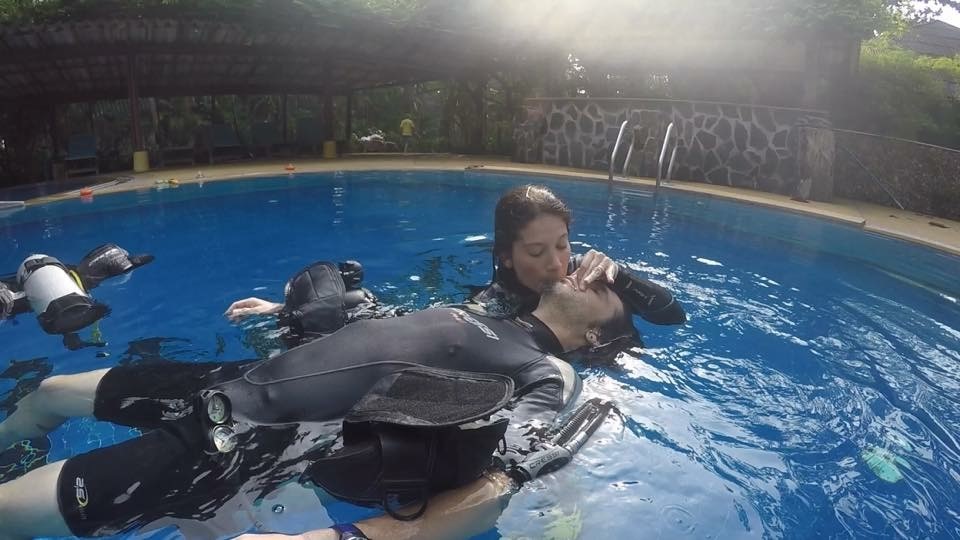 PADI IDC Academics
Over a minimum of five days, but usually more like seven, the IDC teaches you to conduct all PADI core courses. At Andaman Dive Adventure Lanta however, we prefer to teach you how to teach diving in more days. This will result in more skill practice, which will make you better prepared for your PADI IE and real life teaching. You'll also be able to organize and present information, conduct skill development sessions and control open water dives. Above all, you become a better public speaker and get really good at demonstrating skills, while watching out for student diver safety. In other words key topics include:
PADI Standards and Procedures for courses you can teach with in water workshops
Learning, Instruction and the PADI System
Risk Management and Diver Safety
The Business of Diving and your role as an instructor
Marketing Diving and Sales Counseling
You may be able to get college credit for the Assistant Instructor course and Instructor Development Course.
Getting Started
Register for IDC Online. Because PADI's eLearning option will allow you to study independently at your own pace before class. There are nine interactive knowledge development sections. Pre study online saves classroom time. As a result you will have more time for practicing the skills, which will distinguish you as a PADI Instructor.
What is next ?
After a short refresher in the pool for the open water course skills, we continue with a refresher for your DM theory. We would like to have your knowledge and skills up to date, before proceeding to teaching diving.
The first part about teaching diving has to do with in water control and effective teaching. We show you by doing and practicing. Be prepared to make mistakes and learning from them. You will see you progress really fast and will be a very effective teacher in no time. At the end of the IDC course, you will be able to see problems, before they happen and to avoid safety issues. This will result in better trained diving students, a safe learning environment and you succeeding with your PADI IE.
The PADI IE
The result of the above practice in the classroom, confined and open water is your PADI IE. Because you have practiced everything before already and know what to expect, there will be no surprises. Just like when you start teaching your first PADI open water diver student. Firstly you know what to expect. Secondly you know how to prepare for this. Thirdly you know what to look for and how to make it a safe practice situation. And lastly you know how your students and you will learn and succeed at diving / teaching diving.
Prices:
PADI IDC + EFR INSTRUCTOR COURSE PRICE: 40.000 THAI BAHT (12 days course only. Does not include PADI IDC Crewpack, not include the EFR Instructor Manual and does not include application fees and IE fees to PADI; see below)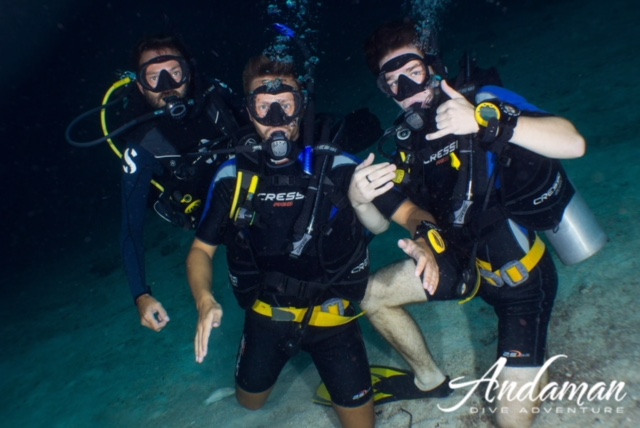 Course Materials (in Thai Baht):
PADI Dive master Manual: THB 1777
Diving Encyclopedia: THB 1956
Diving Knowledge Workbook: THB 811
Divemaster Slates: THB 1601
Instructor Manual: THB 4272
Padi eRDP: THB 1315
Regular Price Total: THB 11.732.
All products above incl. 30% online discount: THB 8.168. This DM Crewpack is required for all DM courses.
PADI IDC Crewpack: 20.000 Thai Baht
EFR Instructor Manual: 4.400 Thai Baht. The IDC Crewpack and EFR Manual are required for IDCs
For staffers: CD Manual, including CW,OW & Skill evaluation are required for the Staff Instructor Course and cost: 21.500 Thai Baht.
PADI Fees (All in AUD$):
Dive Master Application: $210
PADI AI (Assistent Instructor) Application: $112
and Padi IDC: $267
Padi Instructors Exam: $930
EFR Instructors Application: $184
Padi Specialty Instructors Application: $106
Padi IDC Staff Instructors Application: $173
All fees are payable directly to PADI